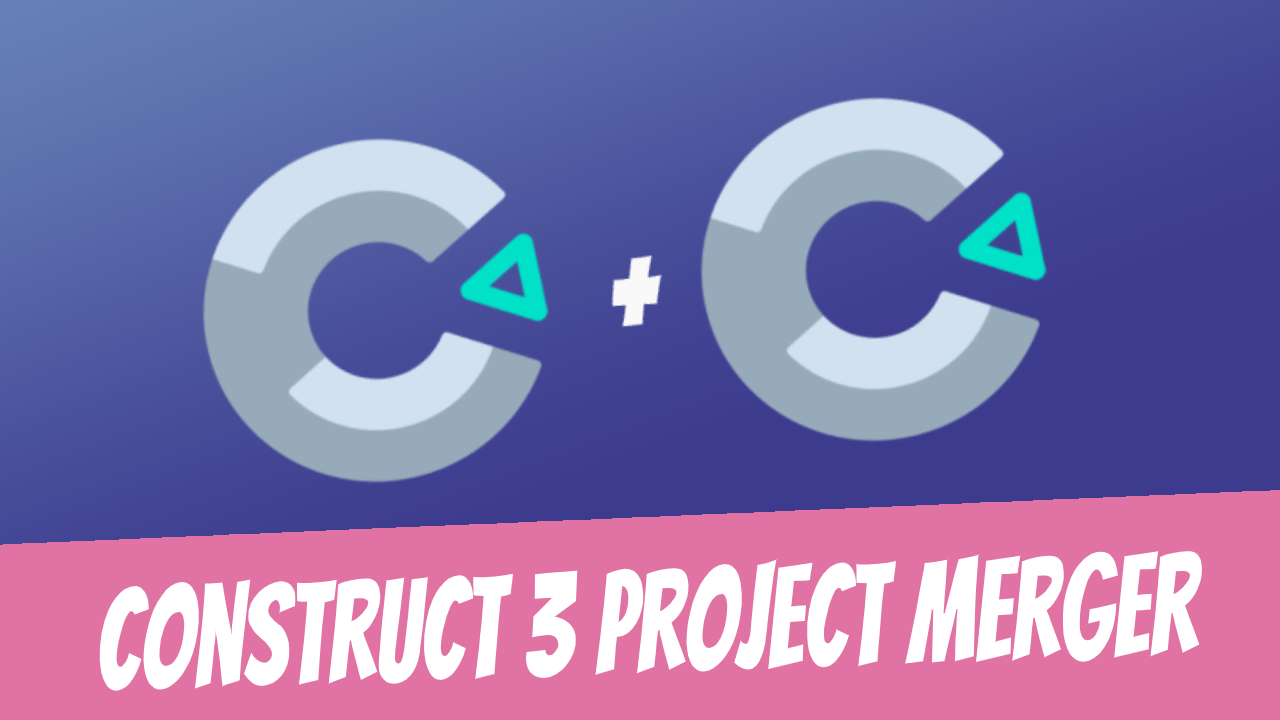 Construct 3 Project Merger (C3PM)
C3PM is now Construct 3 Project Merger! New v1.0.0 now available!
---
I'm very pleased to announce that C3PM v1.0.0 is finally out!
There are some new changes that comes with this version, the first thing that you may notice is that now C3PM is rebranded as Construct 3 Project Merger! This change is aimed towards making it easier to understand what C3PM is all about. Also the use of the .c3pack extension used in the previous versions is now abolished and we work directly and only with .c3p files.
The second big change is that C3PM v1.0.0 code has been rewrote from zero and now its code is more readable and maintanable. As consequence of the tool being rewrote, there are some new functionalities to to it:
C3PM now prompt an error during the merge proccess if any global variable or groups with the same name in both projects are found.
There were some problems when merging single instance global objects (plugins such as keyboard, gamepad, mouse, browser, etc...) that could lead to merged corrupted project that are now fixed.
It's possible now to select the file folder from the generated project resulted from the project merge. It's also possible to set the generated file name.
I also created a official C3PM user manual that you can check out here for those who desires to create project templates mergeble with C3PM.
That's about it for now, hope you guys enjoy the new changes and if you have any feedback or found a bug, please report it here in the C3PM itch page community.
Files
C3PM win32 v1.0.0.zip
32 MB
May 08, 2020
Get Construct 3 Project Merger (C3PM)
Comments
Log in with itch.io to leave a comment.
Would something like this would work for construct2? Cool Project, keep up the good work!